Second Career Thoroughbreds
It gives us great joy to find homes for our home-bred Thoroughbreds who have retired from racing and are in need of a new career show jumping, eventing, dressage, or even as a companion.
Here are just a few of our horses in their new homes...
The Hooman
Henny Hughes x Behrly Mine, by Behrens
2009, chestnut, gelding
After a year of searching, we have FOUND The Hooman. His owner, Chris, reached out to us after researching his OTTB online and saw that we were interested in finding his new owner. The Hooman is in training as a 3-Day Eventing prospect and loves his new home in Maryland.
John's Island
Posse x Morning Gallop, by Victory Gallop
2011, bay, gelding
John's Island was bred by Edition Farm and raced successfully for four years, earning a total of $413,910 in his race career. Edition Farm claimed him toward the end of his career where he trained under Robert Falcone, Jr.
He competed at The Retired Racehorse Project, October 2018, with Vivien's granddaughter, Caitlin Malloy Brennan, finishing in the top 10 of 126 competitors in the hunter division, and in 11th place in the jumper division. He has since found his new home in Chesapeake, VA, with Jamie Fenley at Bridlewood Farm.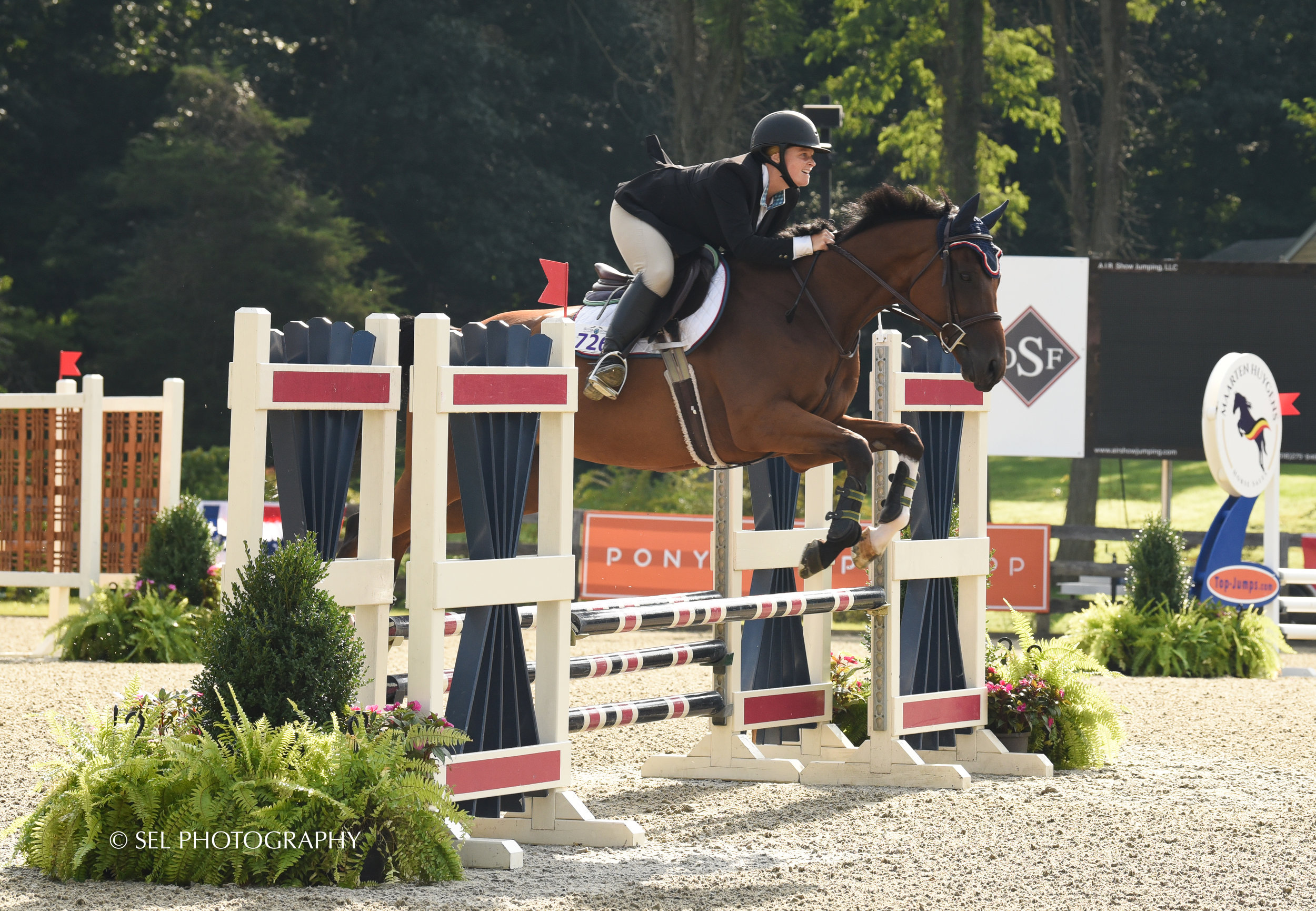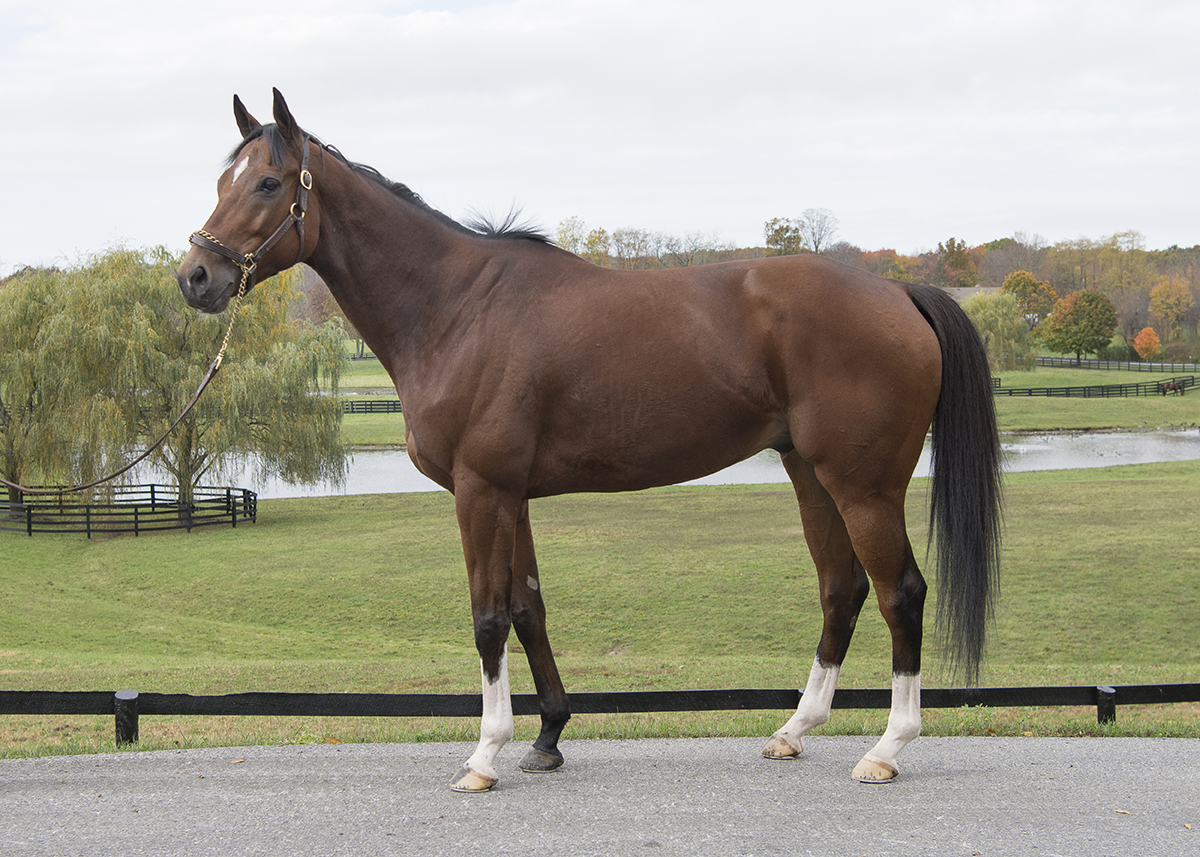 Owen Rico
Disco Rico x Vivaling, by Explodent
2009, chestnut, gelding
Owen Rico found his new home with Lauren Spain.
Run to Class
Read the Footnotes x Runaway Zia, by Runaway Groom
2010, bay, gelding
This horse started on the track and eventually became a successful Steeplechase horse trained by Janet Elliot. When he retired he was sent to my granddaughter Caitlin and her trainer Debbie McCarthy-Connor a show barn, Phoenix, in Patterson, NY. After a few months in a ring it was evident that he needed a home as an eventing horse. His athleticism and bravery is like no other. He is now in an eventing barn with his new owner, Kaley Bush, who trains with Olympic rider, Philip Dutton!
Solar Panel
Mr. Light (ARG) x Rent Free, by Talc
2007, chestnut, gelding
How Solar Panel Found His Own Adoptive Home:
"As I have done for years, after a racing career, I try to rehab my horses and start them in another phase of their life as, steeplechase, fox hunting, show horse, trail horse, event horse, show jumper… myriad ways for a retired race horse to be useful and bring pleasure to their adopters.
Solar Panel had ruptured the suspensory ligaments in a hind ankle. It was a serious injury and he was forced to spend three months in his stall.

Then he was able to be hand walked a short amount a day, beginning in 5 minutes intervals. Finally, after being ultra sounded, he began to heal, and the length of time increased to 30 minutes twice a day.

He was getting fitter and fitter, and more and more full of energy.
One afternoon, he pulled the lead shank out of the handler's grip to play with a pile of snow near the barn.

Suddenly he was free, and off he went down the road, out of sight. It turns out that he ran about 1 mile at the least, and when he got to a neighbor's farm, he was curious about some new found equine friends and the kind lady owner was able to catch him.

Our staff had come running after him, and also one person was in our truck tracking his route.
There he was … perfectly happy.

In the ensuing conversation, the staff said that he was up for adoption. The lady wanted to adopt him. So, Solar did it all by himself.

Good luck, beautiful horse, and have a happy life, making a nice neighbor happy with you as her trail horse." – Vivien G. Malloy
Dita
Suave x Miney's Awesome, by Awesome Again
2008, chestnut, mare

OTTB Changes Young Girl's Life by Christie DeBernardis, TDN
There is a common saying among the equestrian community that goes, "Every horse deserves, at least once in its life, to be loved by a little girl." However, sometimes the opposite is true and the story of 12-year-old Olivia Roelke and her off-the-track Thoroughbred Dita (Suave) is a prime example.

Roelke was diagnosed with bipolar disorder in the fall of 2015 and later had what her mother Kim described as a breakdown.
"It seems her breakdown was related to this fall that she had [from a horse]," said Kim Roelke, a small animal veterinarian and horse owner. "We don't really know what happened or why that prompted it. That was the incident that confirmed for sure what had already been diagnosed because she had these classic symptoms of a breakdown."
Olivia Roelke's breakdown caused her to miss several months of school and even left her incapacitated for a period of time. Her mother owned a horse that she kept at Bridget McNulty's Misfit Farm in Hyde Park, N.Y., so the younger Roelke had grown up around horses, but she seemed to take a particular liking to McNulty's 9-year-old Thoroughbred mare named Dita.
"After Olivia's breakdown, I spoke to her mom because I know how therapeutic horses can be," McNulty recalled. "She had a very strong connection with Dita, who is a very sweet horse. She was not a very social girl, but when she was with Dita, she was very expressive and very involved with the horse."
[Read the full Article]
Pet Therapy
Freud (NY) x Impulse Shopper, by Dr. Blum
2012, dark brown, mare
Pet Therapy began her second career quickly as a hunter/ jumper. She is quite and sweet and was given to Caitlin Malloy Brennan, Vivien's granddaughter, and Debbie McCarthy Connor to train and figure out what she would become. She traveled to a couple of horse shows and turned out to have beautiful form over the jumps. Pet Therapy then moved to Ocala, Florida, where she found a new home at Tri-Color Stable with Angela Chovnick. She loves her new career and has a forever home with a young girl learning to ride.
Gotta Disco
Gotta Disco, now 3 years old, also went to Angela Chovnick in Ocala, FL, was re-trained and found a home with Hannah Fraser in PEI, Canada. Hannah says he is sweet and loves his relaxed life! The photos were shared by his owner.